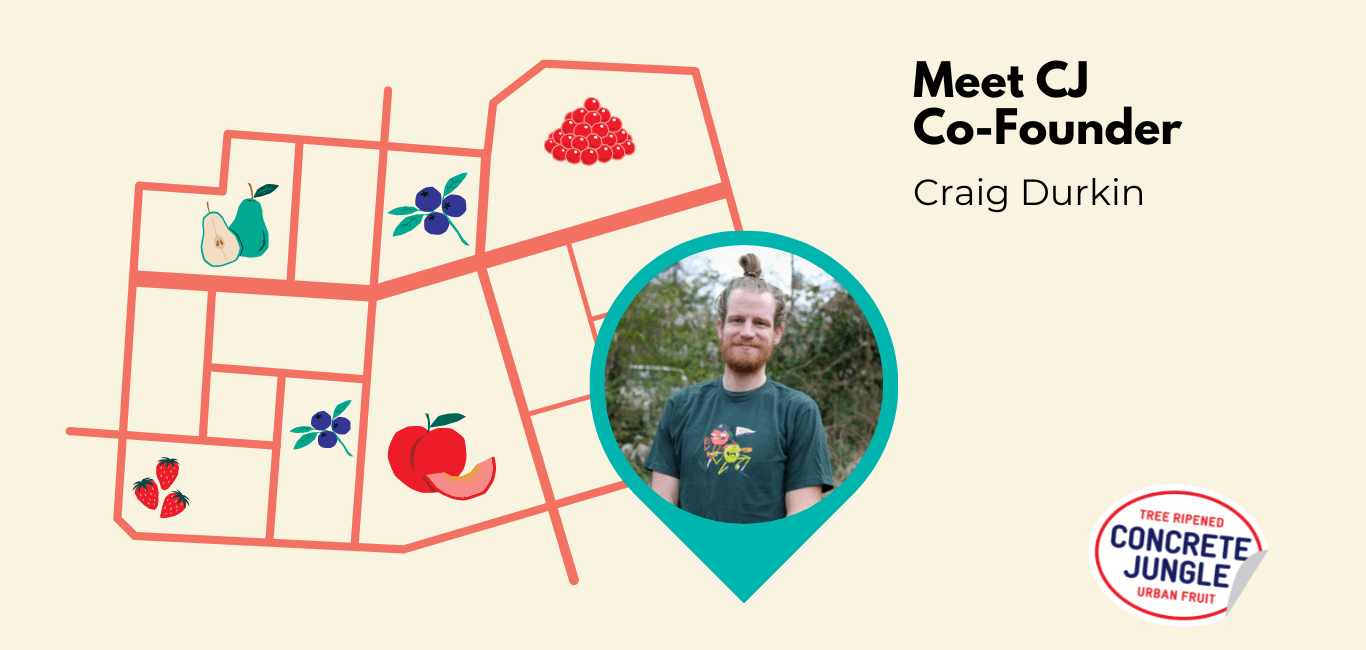 As we look back at the history of Concrete Jungle's fruit tree map, who better to talk to than the creator of CJ's fruit map? Meet Craig Durkin. Craig and his friend Aubrey Daniels started Concrete Jungle back in 2009. But the map existed even before that.
When Craig first set up the map, it looked a bit different than it does today. It was a simple Google map with markers on it that showed where fruit trees were, but it also had other ways to recover food too – like dumpsters where you could get bags of bagels and donuts. In the beginning, Craig says that it was pretty basic: "There wasn't a whole lot of community around it. I'm not sure how many people even knew about it." Today, the map has grown beyond Craig's initial vision for the project.
Craig explains, "It's changed a lot in what purpose it serves. We would consult this map a bunch in the early years of CJ. When it was just me and Aubrey and a few random people, a lot of the map was memorized. As we added more trees, then it became a cool marketing tool for Concrete Jungle. Like 'Hey, look! Check out all this cool stuff that's right near you, and you didn't even know about it.' And now I feel like there's so many things going on at CJ, that the map seems like a really important logistic tool of planning events and keeping the season going."  
Indeed, the map is critical to Concrete Jungle's ability to organize thousands of volunteers to harvest fruit and get it to families who need it. The map needs some major updates to continue being an efficient hunger-relief tool – which is where you come in. Since the map is a public resource for our community, we thought we'd turn to our community to help preserve it. 
This #GivingTuesday, we're raising funds to make some much-needed upgrades to the map and the back-end database that supports us. Will you help us map the way to a fruitier future by making a gift to Concrete Jungle? You can make a gift at donorbox.org/mapthefruit