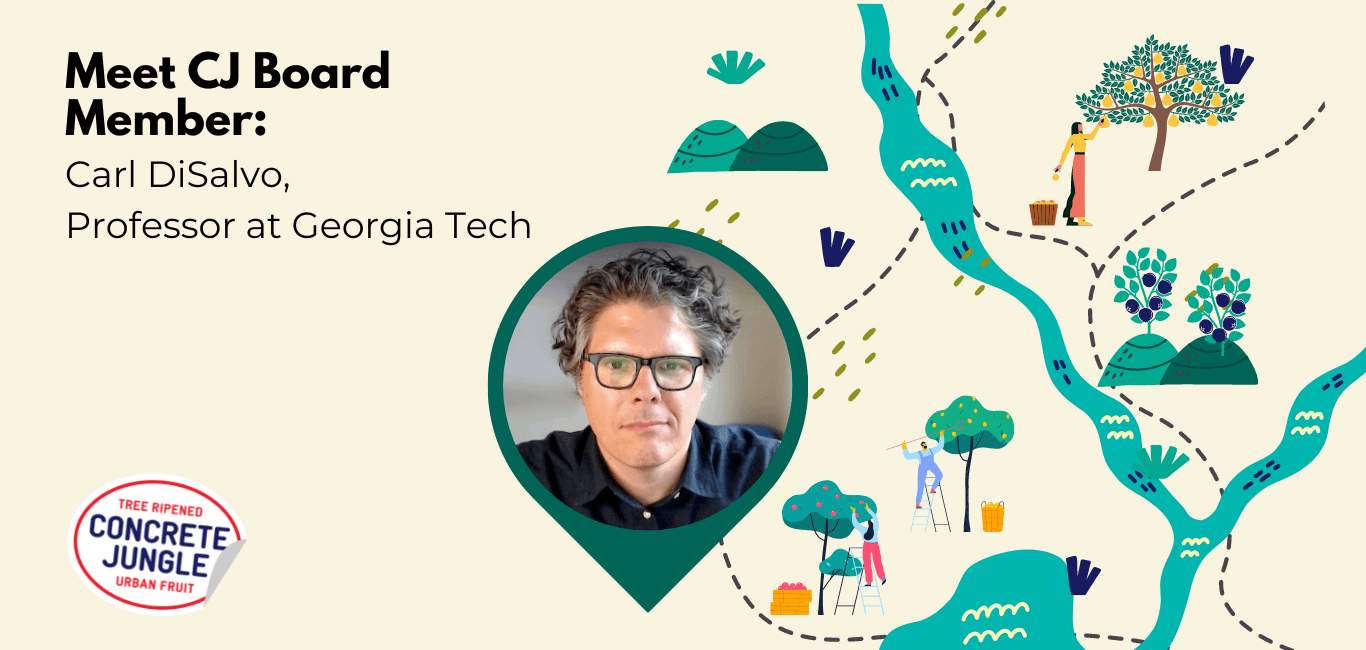 It's almost #GivingTuesday! And this year we have an extra special request for support: we need your help to update and preserve our fruit tree map. The map is one of our greatest resources – it holds an inventory of 4,200+ trees we've mapped in Atlanta and Athens. The map is critical to our ability to source the freshest produce and get it to families in need. And we need your help updating it.
The map needs a little TLC. As board member Carl DiSalvo explained, "When we imagined what the map could be, we tried to build it. But as an organization, we weren't there yet. And now we're so much further than we ever imagined. So we're trying to get the map to catch up and that's where it's a challenge. It's on five year old technology. Now is the time to rebuild it, because it could do so much more for us and so much more for other folks around the city." 
Carl has been involved with CJ's fruit tree map for a long time. He's seen the map through various stages of its evolution. Carl has been building it and tweaking it for many years. His students at Georgia Tech built our current version of the map. He's also been involved in other fun, fruity, tech projects at CJ, including installing sensors on trees to tell when fruit is ripe and using drones to find and monitor trees around the city. 
Carl says about the map, "We are only be harvesting 10% of the trees we have mapped. And we may actually only ever be able to harvest 30% of those trees, right? If we could then make it easier for others to know where they could go and harvest those trees, that would be great. One of the powerful things about the map is that it's meant to serve Concrete Jungle, but it's also meant to serve anyone who wants to use it. Folks can use the map to find and gather fruit for whatever their needs are. It doesn't have to come back to us." 
Will you help us map the way to a fruitier future by making a gift to Concrete Jungle this #GivingTuesday? Thanks to a generous group of our core supporters, all gifts will be matched up to $10,000! Make a gift at: http://donorbox.org/mapthefruit